Seeds of Compassion was a five-day gathering in Seattle; a collaboration with the Dalai Lama designed to "plant hope and nurture kindness and compassion in the world, starting with children and all those who touch their lives".
The five day event would find attendance well over 100,000 people. I was asked to coordinate photography for all the events. With my co-collaborator I secured over 25 top photographers to cover the events. In five days they shot over 35, 000 images.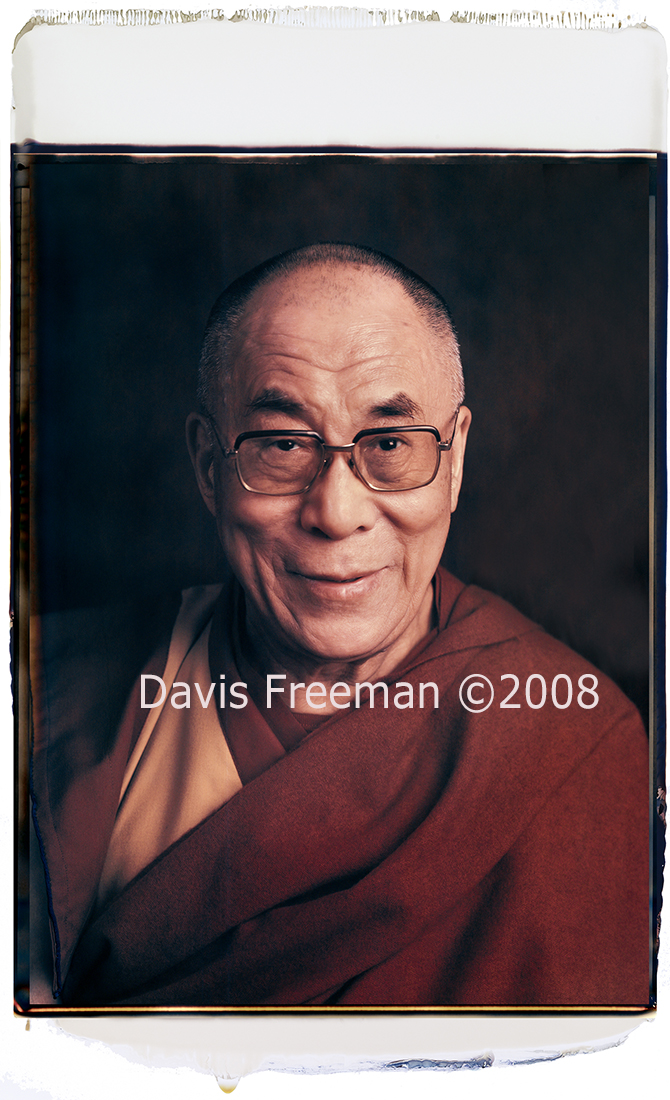 After they were assigned times and locations, I turned my attention to bringing Polaroid's giant camera to the event. The camera was sent out a week ahead. I set up a studio to photograph His Holiness and others arriving for private talks with him. My assistants and I assembled the 8'x6' camera in a suite next to His Holiness. Everything was stripped from the bedroom, which became the studio.
The Dalai Lama was to arrive on a Thursday. The Saturday prior found me scratchy with the flu. By Monday, I was running a fever, shaky, with a considerable amount of preparation still ahead. As luck would have it, my personal physician had recently closed his practice so the best I could do was see his replacement. When I got in to his office two days before His Holiness was due to arrive, I was nearly flattened with the flu.
When this mild-mannered middle aged doctor walked unsuspecting through the door, I desperately shouted, "I photograph the Dalai Lama in two days and need a miracle! I'll try anything, experimental drugs, anything to keep me going!" Looking back, I believe he was a bit taken aback. His prescription? Two aspirins and bed rest. I did manage to see a holistic physician who gave me a vitamin B shot which thankfully got me over the worst.
His Holiness arrived with his entourage accompanied by Dave Matthews, a locally based international rock musician. Dave headlined a concert a few nights later which raised a million dollars to help underwrite the event.
I had perhaps five minutes with His Holiness, and I was ready. It was one of the greatest events of my life. The remainder of the images were taken over five days of speaking with and photographing many of the dignitaries who waited for private meetings with His Holiness. I also created portraits of many of the tireless volunteers who gave their time and energy to create a massive smooth-running event. At the close of the week, we were all exhausted and thrilled.